Thank you for visiting our website. We hope that you will find it helpful.
Seneca Baptist Church is a multi-generational church, where as many as four generations come to worship on a given Sunday. We have a blended worship style, incorporating the traditional hymns with some of the more contemporary praise and worship music. The preaching is conservative and biblically based.
Whether you're moving into the area, have already established a home here in Oconee County, or just passing through, we hope that you will come and worship with us very soon.
The c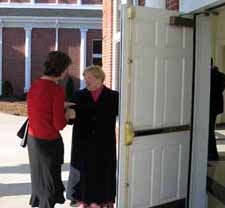 ongregation of Seneca Baptist welcomes you with open arms! We hope that you will join us for one of our regularly scheduled worship opportunities or one of our special events.
On Sundays, there are greeters at all church entrances to help direct you to Sunday School classes for all ages, nursery, and worship services.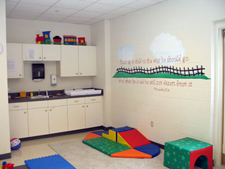 For those of you with babies and small children, you will find the nursery volunteers to be wonderful with your children. You'll have the opportunity to refresh your own spirit in Sunday School and worship with the knowledge that your children are in capable, caring hands.
Children's worship services are also provided during morning worship for ages K4-2nd grade. Children attend the beginning of the service and sit in the lower left portion of the sanctuary until they all leave together. You'll be able to pick up your children following the worship service.
If you have any other questions, feel free to email, call the church office 864-882-2731, or just ask any friendly face you see. We guarantee you'll see many!